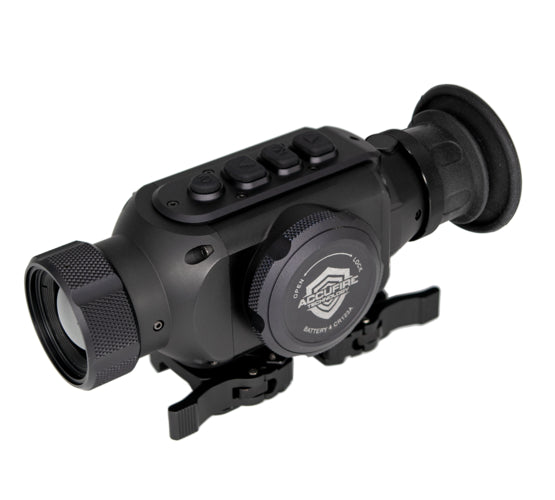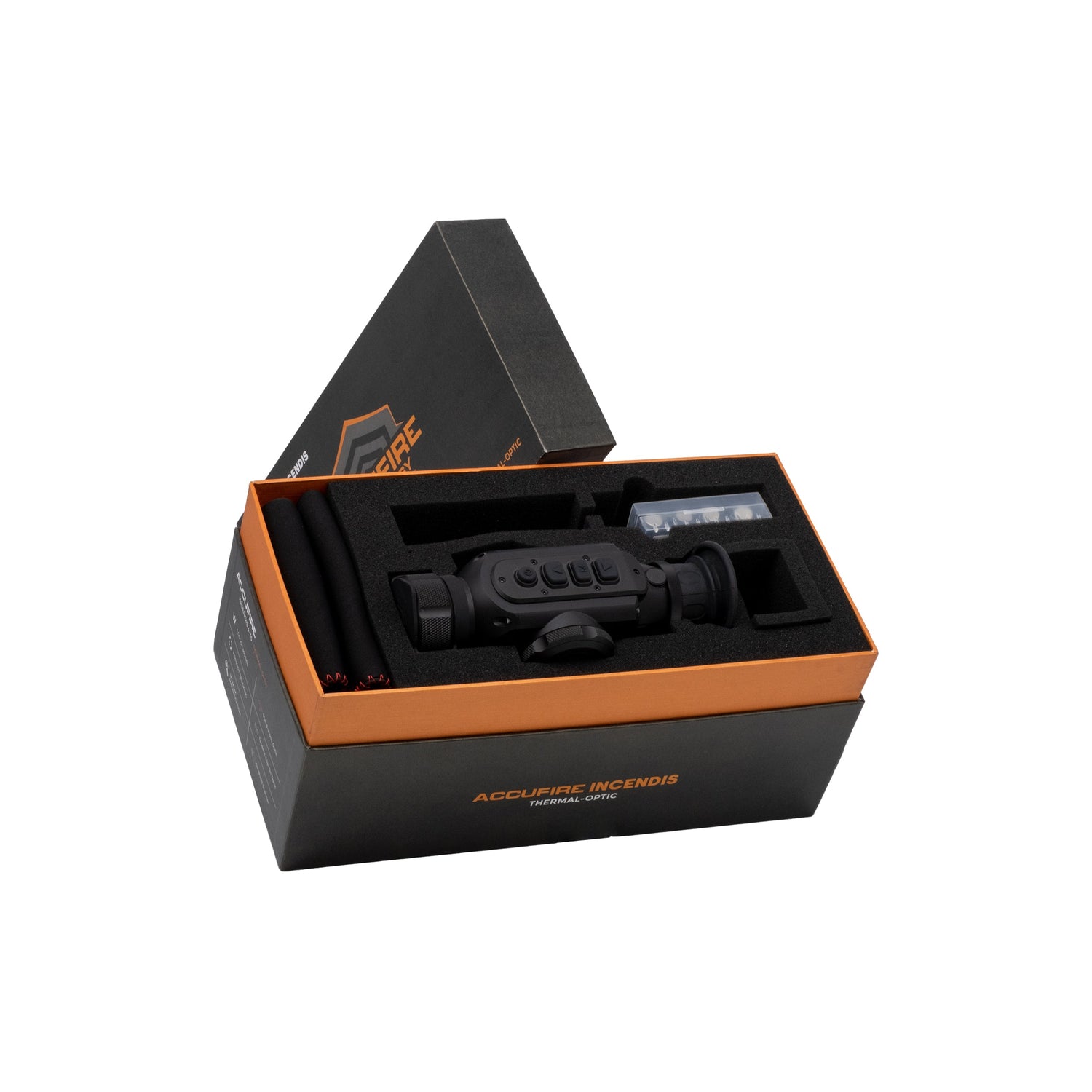 Accufire Incendis Thermal Scope - Quick Detach Modular Design
Regular price
Sale price
$3,149.99
Unit price
per
Are you ready to take your hunting experience up a notch? Check out the Accufire Incendis Thermal Scope! This amazing device is revolutionary in its own right and is engineered to give you an edge on your hunts. Built to last with modular design, the Incendis can be used as a standalone sight or handheld tracker, or even forward-mounted onto your optical scope.
With the Incendis, you can easily detect targets from up to 800 yards away and enjoy perfect resolution up to 400 yards. It also features advanced technology like 1x, 2x, and 4x magnification options for maximum accuracy of view. To add more flexibility and precision, the thermal scope provides four unique heat display choices, including white hot, black hot, red accent, and green hot. With this variety of customization options available at your fingertips, the Incendis has all your tactical needs covered.

Accufire Technology's Incendis Thermal Scope offers a reliable solution designed specifically for hunters and outdoorsmen who are looking for advanced performance they can count on.
Excellent build quality.
800 yards recognition and 400 identification is a good rule of thumb.
The company is located in Texas and provides excellent customer service.
Varmint or predator use.
Use it for Surveying new properties or getting counts at night.
Finding lost animals or people
Core Resolution: 384x288
Display Resolution: 1024x768
Frame Rate: 60 NTSC
Objective Lens: 30mm
Magnification: 1x, 2x, 4x
Heat Display: White Hot, Black Hot, Red Accent, and Green Hot
Objective Lens: Focus Adjustable
Shutter: Shutter and Shutterless Nuke
Battery: Pack and CR123 (~4 hrs), Turn it off between hunts, and save battery life.

Recently viewed products
Continue where you left off